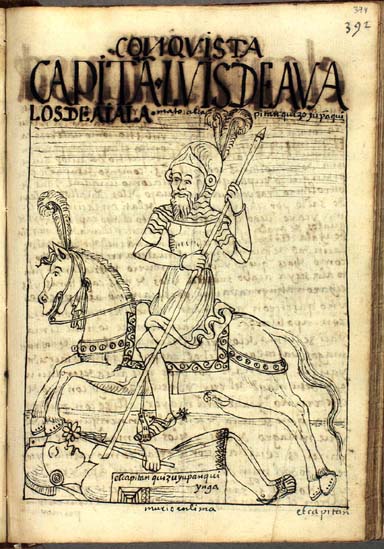 Drawing 157. Captain Luis de Ávalos de Ayala kills Quizo Yupanqui Inka in the conquest of Lima.
392 [394]
CAPITÁN LVIS DE ÁVALOS DE AIALA mató al capitán Quizo Yupanqui 1.
/ El capitán Quizu Yupanqui Ynga murió en Lima. /
CONQVISTA
El capitán Ávalos de Ayala no estuvo en el sitio de Lima en 1536; según Porras Barrenechea, 1948 [Bib]: pp. 14-15, llegó al Perú en 1548. [2004:] Véase GP, p. 16 y notas.