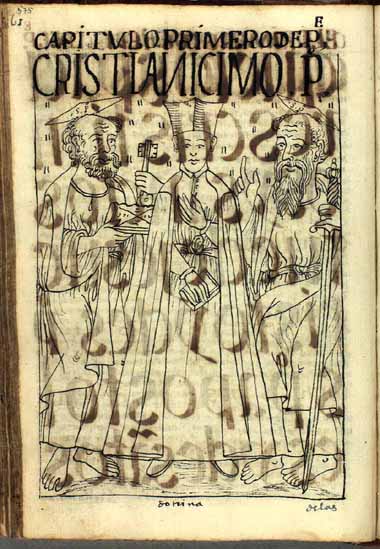 Drawing 226. The parish priest receives the blessings of St. Peter and St. Paul.
561 [575]
CAPÍTVLO PRIMERO DE P[adres]: CRISTIANÍCIMO P[ADR]E1
/ San Pedro / San Pablo / dotrina /
Esta idealización del sacerdote contradice el retrato verbal que pinta Guaman Poma a lo largo de las cien páginas siguientes; "Padres" es uno de los capítulos más largos y rencorosos de la obra.