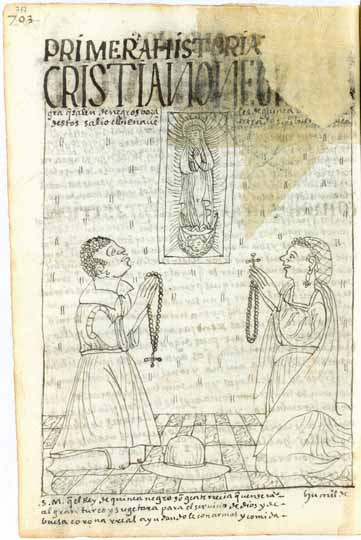 Drawing 275. Devout black Christians from the stock of unacculturated black slaves from Africa ("Guinea") say the rosary before an image of the Virgin Mary.
703 [717]
PRIMERA HISTORIA [...]1 CRISTIANO NEG[RO, NE]gra que salen de negros bozales de Guinea [...]. Déstos salió el bienauenturado San Juan Buen[auentura]
* S[acra] M[agestad] que el rrey de Guinea negro son gente rrecia que uenzerá al Gran Turco y sugetará para el seruicio de Dios y de buesa corona rreal, ayudándole con armas y comida.
Página rota.